HOTS (Hungarian Oncoming Tunes) is the new common brand - in the framework of the Cseh Tamás Program - to promote fresh and emerging Hungarian music on international level, called to life by an always renewing dialogue between the relevant sectors of the local creative industry. HOTS appears through selected acts on Eurosonic Noorderslag, MENT and now they will appear at Tallinn Music Week with 43 music professionals from Hungary and with two great local bands, Blahalouisiana and Kéknyúl.
If you think Hungary is just the home of Ferenc Puskás, paprika, goulash or pálinka, you missed the point that in the last couple of years Hungary has became a festival country with major festivals such as Sziget, VOLT, Balaton Sound, Campus or The Valley of Arts, and also has a sparkling club life with venues like A38 Ship, Akvárium Club or Budapest Park. Moreover we have exciting and talented bands with fresh energy who can fill these venues and festivals with their music. Hungary does feel it's time to show the world how great voices we have!
HOTS (Hungarian Oncoming Tunes) is the new common brand to promote fresh Hungarian music at Eurosonic Noorderslag, MENT and Tallinn Music Week in 2017. HOTS is also amplified by Cseh Tamás Program.
This year at Tallinn Music Week music industry professionals may meet with the core of the Hungarian music industry at their HOTS reception in Sinilind Cafe and everyone has the chance to see the show of two super talented emerging bands from our country.
On 31st March you can meet with Blahalouisiana in Club Venus. The band is inspired by the beat-movements of the 60s, present indie music, and singer-songwriters from the American South. Blahalouisiana delivers a fresh, energetic performance that soon became the favorite of thousands of musically conscious fans in Hungary. Blahalouisiana just released their first full-length album in April 2016, featuring new songs in English and Hungarian.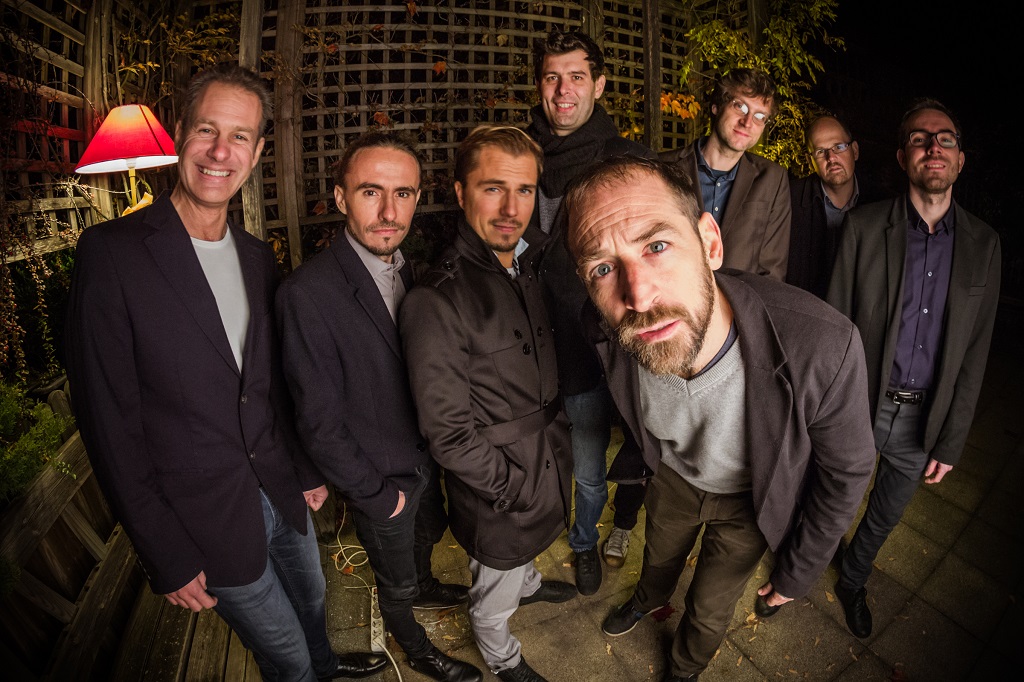 Meanwhile, on 1st April, Kéknyúl will step on the stage of Erinevate Tubade Klubi. The band's music is rooted in the soul and funk of the 70s mixed with urban dance music with a dominant Hammond Organ sound. The complex music of Kéknyúl (on their new album, Crowded Universe one can also find rock and psychedelic influences) attracts rockers, alternative teenagers and elderly jazz-lovers as well. The band is definitely among the best club and festival bands of Hungary.
This year, singer-songwriter Tamás Molnár also has the chance to participate at the Tallinn Music Week's songwriting camp.
Hungarian governmental initiative Cseh Tamás Program ('CSTP', named after the legendary singer-songwriter) supports talented young bands as well as already successful ones, promotes concert venues, professional trainings, research and the extension of musical education in schools. In order to reach its goal CSTP considers the international expansion of the considerably narrow Hungarian market as a major task, the fulfillment of which is impossible without being present abroad in an organised and regular way.
We do believe that the success of any Hungarian musical formation means not only a perfect advertisement for Hungary but also a range of further possibilities for several other musicians of our country. That is why we think it is crucial for Hungary, Hungarian popular music and professionals to be present at international showcase festivals in an organised form in 2017 and further on. In addition, the success of Cseh Tamás Program depends on the individual success of professionals willing to act for the benefit of national popular music as well.