After the release of The Pink Elephant's debut album 'Mellowing' last year – nominated as best debut album at the Latvian Music Awards - the band embarked upon a Baltic Tour passing by Vilnius, Valmiera, Cēsis, Tartu, Tallinn and Pärnu. And when summer came along, it brought a lot of festivals with it: from Bliuzo Naktys and Vilnius Psych Fest in Lithuania to Positivus and Laba Daba in Latvia and Pärnu Blues Fest in Estonia. After so much travelling The Pink Elephant settled down for 12 days to record the new album in the park and basement of the school where Edvards and Alberts got to know each other.  'It felt like coming home after being on the road for a while' says Edvards.
VIDEO The Pink Elephant – Cassette Concert:
The recordings led to The Pink Elephant's second album called 'Cassette Concert'. 10 Cassette players with the new album in it were spread in Riga, asking people to listen to the album and pass it forward afterwards. In that sense it becomes a small concert. Firstly, because the album is recorded live and all arrangements happened in those 12 days. Secondly, because people are likely to listen to the album only once or a couple of times before handing it over to friends, family or strangers. The Pink Elephant won't issue any digital copies; the album is only available on tape. Maybe one day the cassette will end up in the hands of a friend, and you will meet it again, or perhaps it will live on in lovely, nostalgic memories, like a beautiful concert.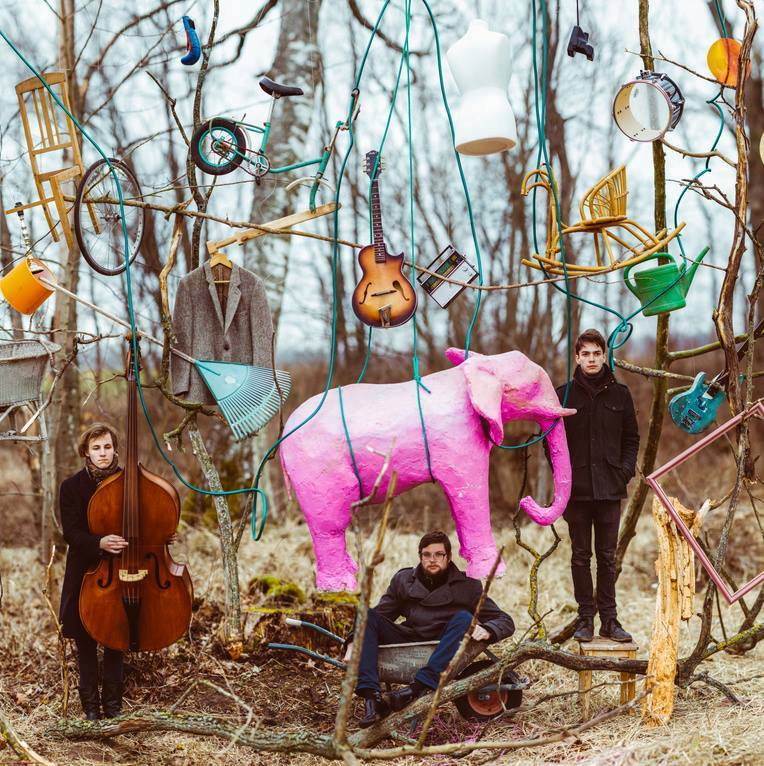 The Pink Elephant will present their new album in the Baltics with their 'Cassette Concert Tour'. When touring through Estonia The Pink Elephant will spread 5 more cassette players.
"I am really excited to go on tour again and meet all our friends and fans. We have had many fantastic concerts when we toured the Baltics last time. I will always remember catching some wind in Tallinn near the sea, where the abandoned Soviet buildings still stand. It was almost a year ago we went on tour, but I feel like we're coming home from a long journey, with some more experience, energy and power." says lead vocalist and guitarist Edvards.

For the Estonian part of their Cassette Concert Tour, The Pink Elephant will team up with the Estonian band 'Ans. Andur'. "We've had some nice experience playing in Estonia, meeting some nice people. Looking forward to play there some more!" says bass player Alberts.
Concerts in Estonia:
14/04 Genialistide Klubi (Tartu) + Ans. Andur
15/04 Von Krahl (Tallinn) + Ans. Andur
THE PINK ELEPHANT
https://www.facebook.com/pinkselefants/
https://pinkselefants.bandcamp.com/releases
https://soundcloud.com/pinkselefants