I Wear* Experiment are having really exciting times: they were in the final of their National Eurovision selection, releasing their debut LP and they are the suppourt act for Hurts during their Baltic-tour. Let's get familiar with I Wear* Experiment!
- For Hungarian version CLICK HERE -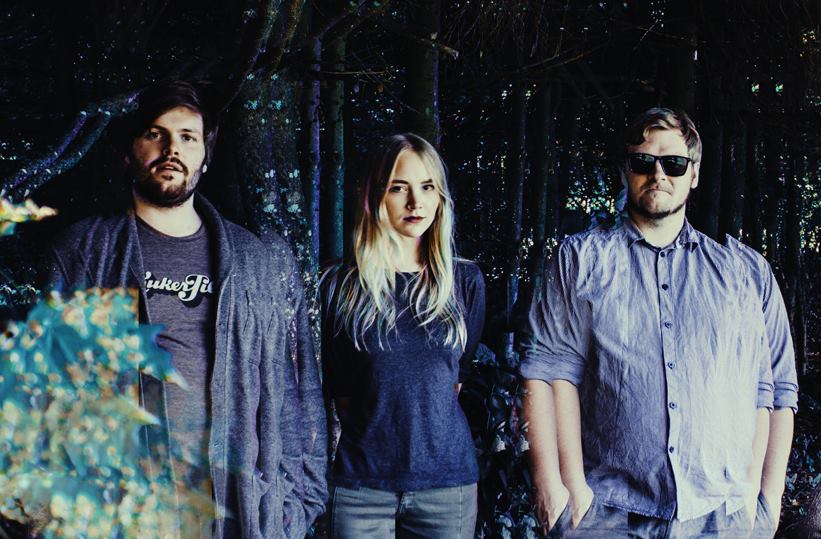 The "punchy nordic electro-pop" trio was established by Hando Jaksi guitartist, Mikk Simson drummer and Johanna Eenma singer in 2012. Their music is like a magical travelling within soft electro-pop clouds, while sometimes you rush into some unexpected, but good-looking post-rock skyscrapers.
However, the band's name would suggest pure experimental music, they usually say experimental is more about the way, how they do their music: "Our creative process usually starts with Hando coming to the studio with a song idea and then we all start to twist and turn the idea to achieve its maximum potential. From the early days of the band we decided not to set any genre or stylistic borders for the songs so some of the songs might sound like Chemical Brothers and others like Florence & The Machine."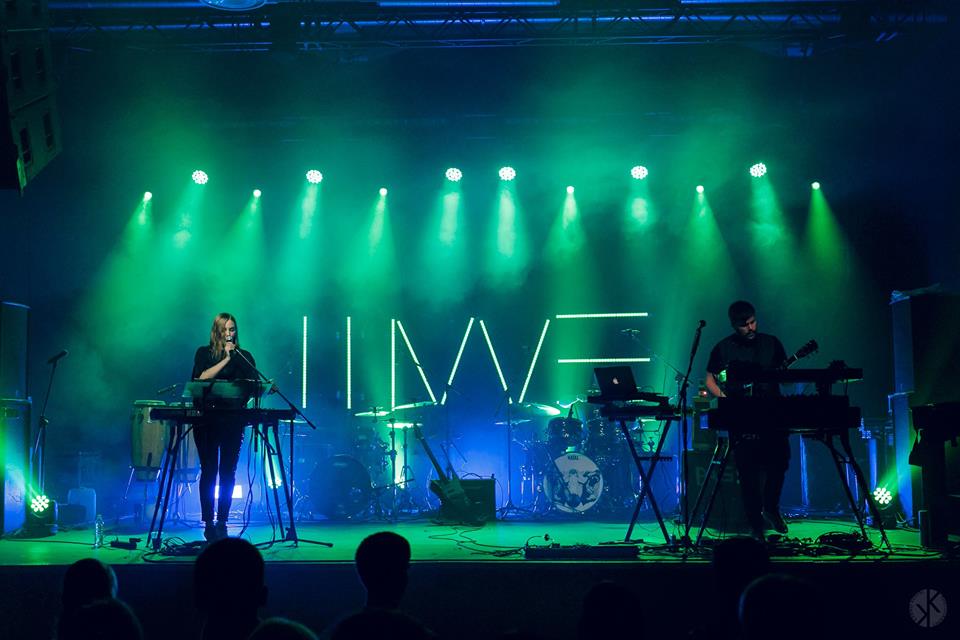 They released two EP's, called Crikets Empire I and II in 2013 and the "trilogy's" third part arrived in 2014. Now, the Crickets Empire era has come to end and the band is about to release their very first LP.
 (Here you can listen the Crickets Empire trilogy: https://soundcloud.com/iwearexperiment )
. "Crickets Empire trilogy was an introduction to I Wear* Experiment, and all that follows CE is the natural development of the I Wear* Experiment story. The name was inspired by the song Crickets off of our first EP, that was the first song we wrote as a band and that´s how our story began."
The first song of their upcoming album is Patience and the new songs also follow the "dancy path" of the first single: "There is less post-rock and more electronic sounds but we won't promise that the next release will be as danceble as Patience LP. This time we just experimented with synthesizers, something we hadn't done before in such detail."
So, what can we expect from the Patience LP? "We had released 3 EPs in a very short time frame and this time we decided to have more patience and time to carefully master the song ideas. We did our best in leaving no stones unturned so we invested a lot of time and money to the sound, the recording and production. Today we can say that this is the best result we can possibly have right now. We left some songs out from the album as we felt that with our current skills and know-how we can't give the best result."
The band has just released their first official music video, but they are well known about their spectacular visual elements of their concerts and on YouTube you can find several pretty videos about Reharsals as well. Also, as a proof of how can they create cinematic soundscapes with their melodies, Toomas Hendrik Ilves – the President of Estonia – chose an I Wear* Experiment song titled Spring is cold this year for his official holiday card in 2013.
The trio applied this year for the Estonian selection stage of Eurovision song contest, called Eesti Laul and they made it till the final with Patience. But what kind of meaning Eurovision have in Estonia and why did they apply for Eesti Laul?
"It has mixed feelings, some like every aspect of it, the others would want that it would be more music oriented and less show oriented. But all in all when there's the final concert then most people make an event of it and watch it with family and friends. Eesti Laul has become very important in the Estonian music scene. It's one of the few ways new interesting music can have large coverage in the mainstream media- especially for an alternative band like I Wear* Experiment."
However, Eurovision is not the goal for them, it's just a tool to achive their goals: "If we get chosen, we'll represent ourselves and our country just as we are doing in a small bar in Šiauliai and on big festival stages in Latvia."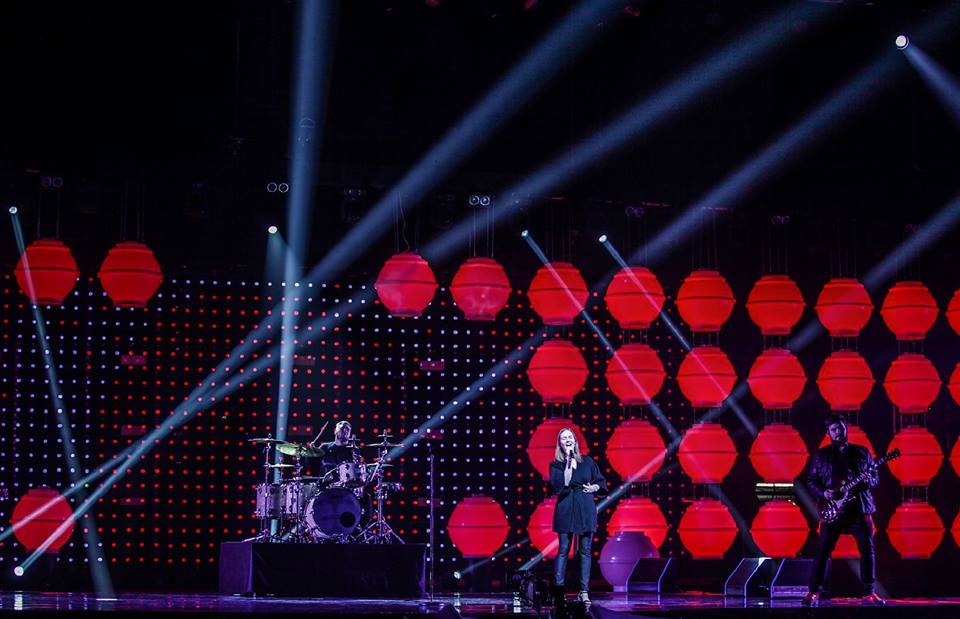 At Eesti Laul (photo: Marianne Ubaleht)
Well, if we think Hungary is a small country with a small music industry, let's imagine that againts our 10 millions, Estonia's population is counting only 1,3 millions people. But Estonian's preserence in the music industry is getting stronger and stronger.
"Estonian music scene is growing and developing super fast. The songwriting and production is getting better and better every year. As Estonia is a very small country, alternative music like we do does not have a very big following( as there are just not many people living here) but as we have toured the Baltics for many years already, we consider the Baltics as one big country so we're doing OK here."
I Wear* Experiment is also thinks "outside of the box", collaborating with the neighbor countries and others has become an everyday thing for them: "We're doing very good in Lithuania where there is a good electro/alternative scene going on. With Latvia and Finland- it's growing but they are still very indie/rocknroll oriented there. With the new album we have things going on in Poland, Benelux countries and all in between so yes- collaborating with many countries in Europe has become an everyday thing for us. We have  good partners in Estonia who are helping us to fund promotion and touring - Music Estonia and Estonian Music Export, without their funding and know-how it would be much more difficult."
Even if it is only March, I am pretty sure 2016 will be THE year for I Wear* Experiement. In spring they will have that big milestone  - which is very important in every musician's life – releasing their debut album. Two weeks ago they had their last fight in Eesti Laul, with a tour with the Hurts behind their back and a European tour ahead of them – hopefully with a stop in Hungary.
Bu,t until that, if you are in Tallinn you definietly have to catch them at the Tallinn Music Week on Thursday at the openning party at Kultuurikatel, on Friday at Apollo Bookstore (FREE entry) or on Saturday at 2nd of April at 00:00 at Kino Sõprus.