Tonight – thanks to the Estonian Week – we will have a wonderful Estonian guest, a delightful jazz-folk band with six musicians Heliotroop. The concert will take place at Opus Jazz Club, but until the night, read my interview with Mingo Rajandi.
 -For Hungarian version CLICK HERE-
2 years ago Kadri Voorand already amazed the Hungarian audience with her trio, now she is back with five other talented musicians. Their joyful jazz-folk band, called Heliotroop will play tonight at Opus Jazz Club at 21:00.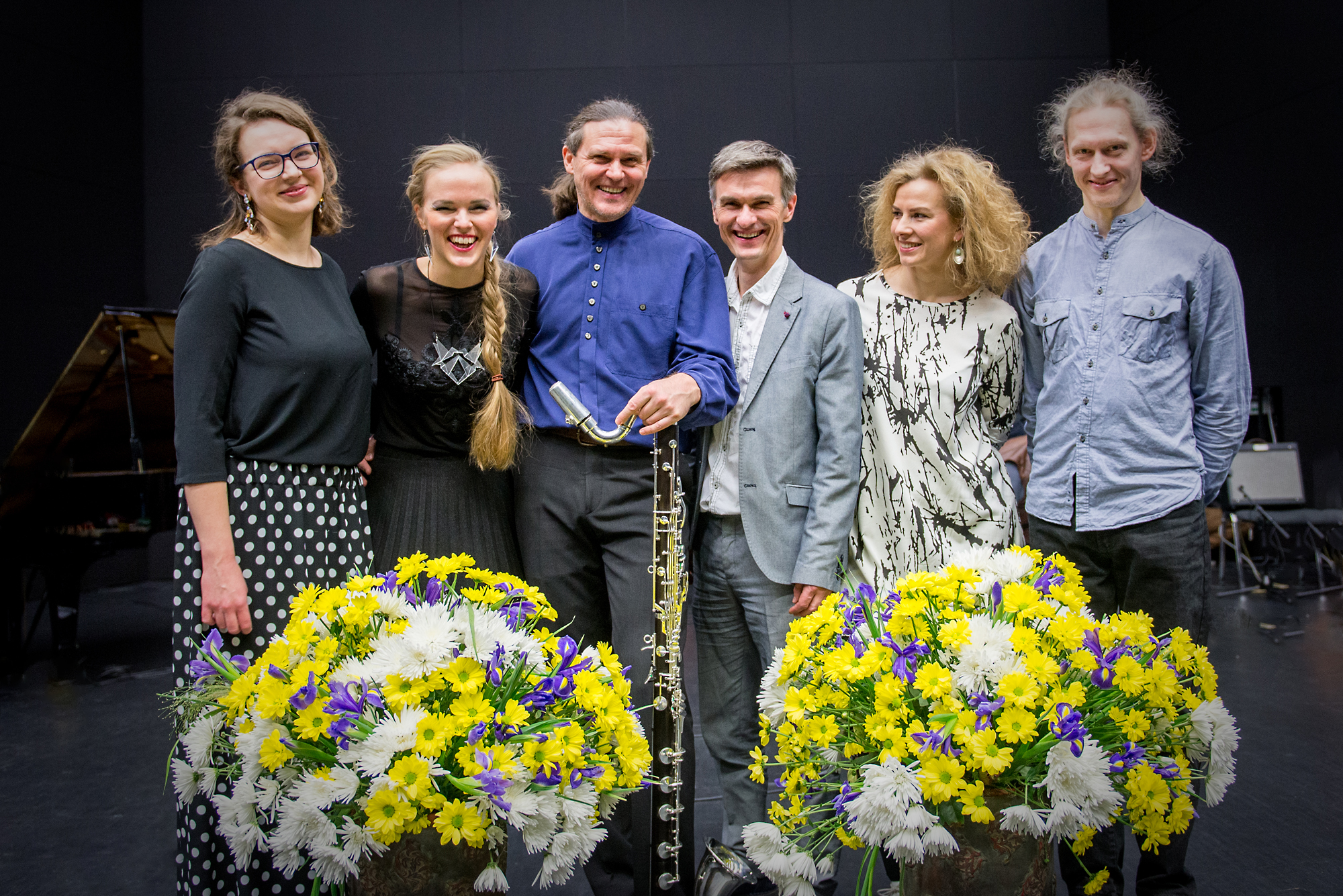 Their story started about four years ago by the main composers, Mingo Rajandi (contrabass) and Kirke Karja (piano).
"Me and Kirke Karja had been playing in different bands together before but we wanted to create a band of our own with people who would be strong instrumentalist, creative musicians, extraordinary characters and good friends of ours. We found these people and that is Heliotroop. Six very different musicians who all have a very strong vision of music and life."- Mingo says.
When you listening their music, you can get to know how rhytmical Estonian language can be. For their lyrics they have uesd Estonian poetry from classical and contemporary poets as well."We use texts that move us, that talk about important things in a symbolic way. Words have to sound like music. We have poems by such important poets as Juhan Viiding, Andres Ehin, Tõnu Õnnepalu. Also Jan Kaus and Maria Lee Liivak who are young and active poets of today."
Who attended at the openning of the Estonian Week at Arne Maasik's exhibition, already could get some clue about Heliotroop's word: two members of the band, the charismatic Kadri Voorand and Meelis Vind clarinettist had an improvisation session inspired by the photos.
"We always use improvisation but not only in contecst of typical jazz solos even though we have great soloists. We use it more in interpretation of the material.  Our music has moved away from standard jazz forms- our pieces are much more extended and we also use improvisation often in new or free or world music contecst."- Adds Mingo.
 Their music takes you up and down, it can be warm and cold at the same time. "Heliotroop is a band that prefers bigger stages because our music is often quite loud and expressive. It is improvisational but a big part of it is through-composed. Me and Kirke have composed it. Our musical handwriting is quite different but I think they work together well. We both love to be mysterious and playful, we both are always looking for new ways to compose and we try to test everything we have learnt in music. And the other members help us to fulfil these musical ideas. They are great players who are able to forget about everything else and the rest of the world whilst playing" 
 So, if you want to explore 
how they arouse your emotions with their music as the sunflower.

turns for the sun, do not miss the chance and come to see them tonight. See you there!